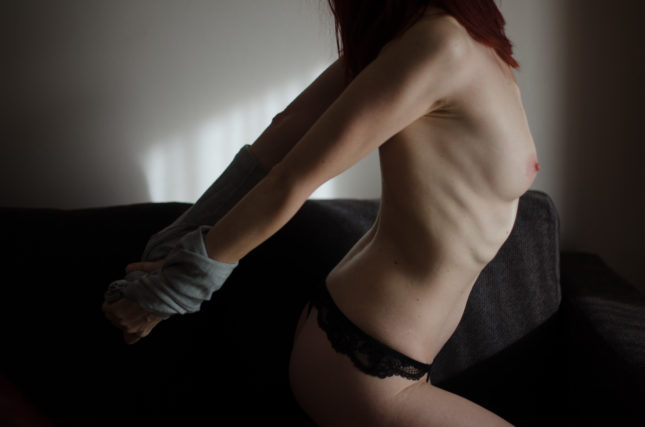 Use anything at hand. Use everything that catches your eye and incites your carnal imagination.
Your commanding grip.
The decadent silk strip nestled against your chest, whose arrowhead invariably directs my gaze to the virile need hardening between your legs.
The pungent leather that bears your scent plus mine. The alluring danger of its glistening clasp.
The cashmere that moments ago clung to the soft slope of my shoulder and kissed the delicate swell of each creamy breast.
Use it all to bind me, to shroud my sight, to plunge me into your dark hunger.
Then use me.
Take and possess every inch of skin, every morsel of flesh, every moan and tremble, every ravenous hole and dripping slit you have craved to fill and ravage and mark.
Lover, use me and make me yours.