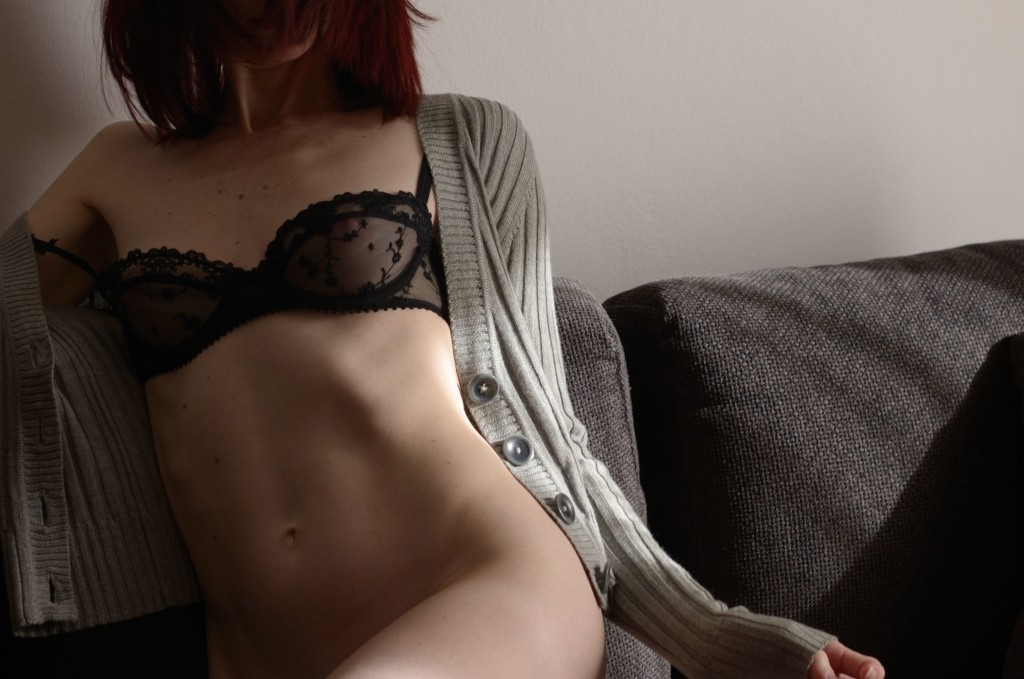 Your lips, lover.
Where will your lips begin?
With the sunlight softly kissing my thigh?
With the delicate swell sheathed in the sheer midnight lace?
Your hands, lover.
How will they bare their craving to touch?
The creamy skin instantly warmed by your seductive caress?
The lean line of the belly you ache to trace and map and mark as your own?
And your flesh, lover.
What of its burning want and its need?
For the slick, sultry depths silently calling for your hard thick cock?
For the one who craves to be taken with such force the sweat pools in the small of her back?