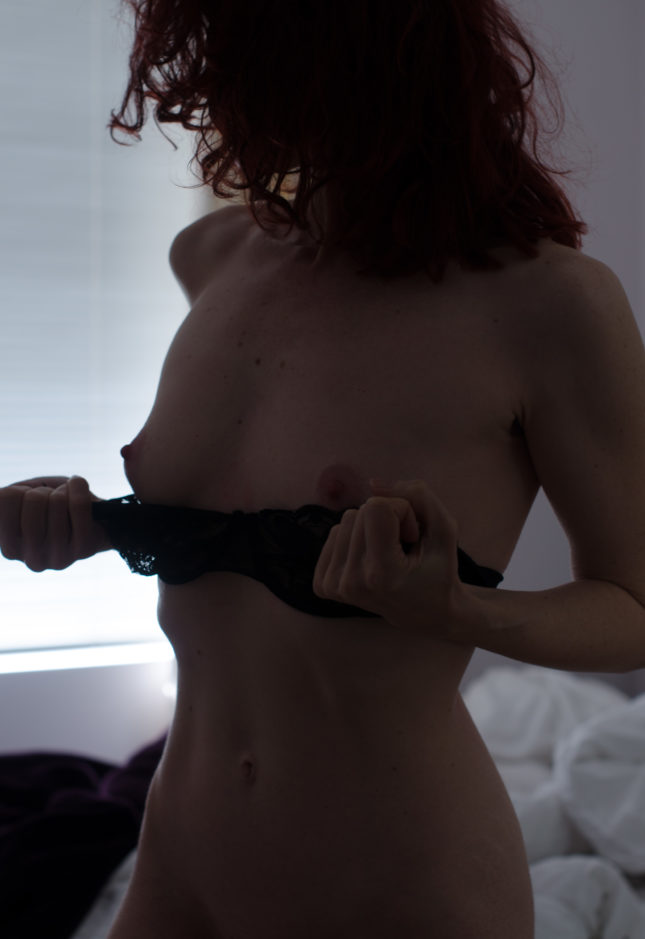 Was it a word, a gesture, a quality, a look?
Was it your mind, your body, your desire, your face?
Was it the deep and accented voice laced with carnal passion and erotic yearning?
Was it the connection, our chemistry, the way my diminutive curves always felt the most perfect complement to your overwhelming presence and strength?
Was it the soft brush of your mouth, followed quickly by our sensual and ravenous kiss?
Was it the trail of my tongue along the curve of your neck and throbbing line of your cock, eager to taste a uniquely masculine scent and warmth?
Was it your command for me to hook my thumbs through the ebony straps, exposing myself to you with a complete and wanton brazenness I've only ever imagined and dreamed?
Was it your fingers teasingly charting the fullness of my dripping lips before filling my sweet cunt to the hilt and fusing with molten fire our need?
Was it the slow reveal that left me breathless at every turn, that left me aching and sodden from the very beginning, that has me craving to this day, that has me wondering through each long and lonely night?
Was it one or the other? Was it our every moment together?
Was it – and is it – your all?