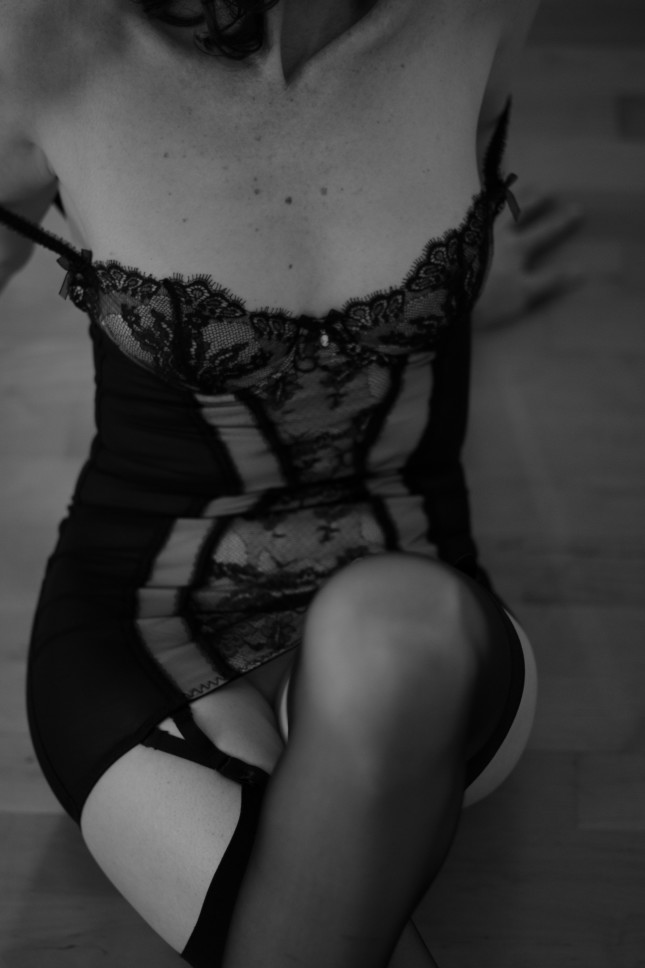 I dream endlessly of contrasts.
Silk on skin.
Groans and sighs.
Sodden lace fused to molten flesh.
Your gleaming salt on my tongue, my pungent sweetness glossing your lips.
The ebony bands drawn tight against this fair and ravenous body as you bind my wrists behind my back with a strap of leather that bears my wanton scent.
Your hands, at once domineering and tender, sliding between the softness of thighs that silently beg to surrender, to give themselves over to you completely, that hunger for you to spread them so shamelessly wide we will fear, for the briefest moment, each of my delicate bones will shatter and break.
The violence of the scarlet of your visibly aching, burnished glans circling, tracing areola of the palest pink, marking and teasing and filling their raspberry peaks with a need that will overwhelm the space between these four, unassuming walls, that will consume the freshness of the ether with ragged breaths and sultry pleas.
Of this, I dream endlessly. And more, so much more.
Just as I dream about you.