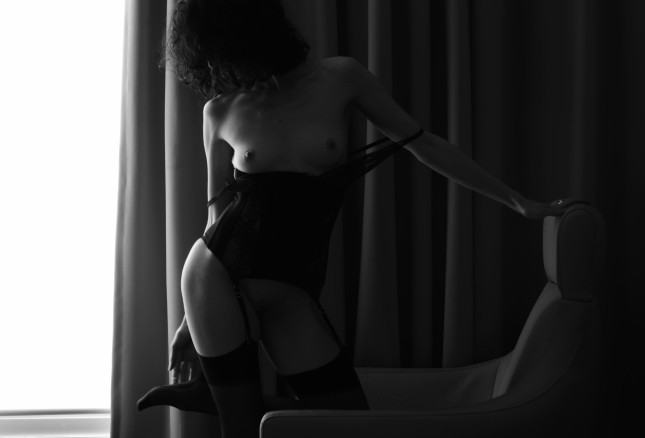 He told me I wouldn't want his dark side.
The ravenous, rapacious man. The intensely driven one. The jealous, covetous him.
He's never been more wrong.
For what he doesn't fathom, the very thing he refuses to believe, is that I ache for just such a man, hunger like the starved always for him, for the man who cannot bear to share me with another, who craves to possess all I am as woman for himself alone, who needs to overwhelm in turn each one of my senses, who desires nothing more than my body and soul unravelled by his decadent dominance, bewitched by the lightness of his touch, who gazes deep into my clear eyes and recognises a kindred darkness, the one fearless in the face of the carnal cravings screaming silently beneath, the one who anoints me as his queen and lover, his cock whore and beloved with his fiery seed in my cunt and womb, with his name penned in our come on my lily-white skin, with the voracious tongue raked along my sodden cleft, with the thick hard flesh of the beast claiming, fucking, ruining for all others the desire and succulence of my sex.