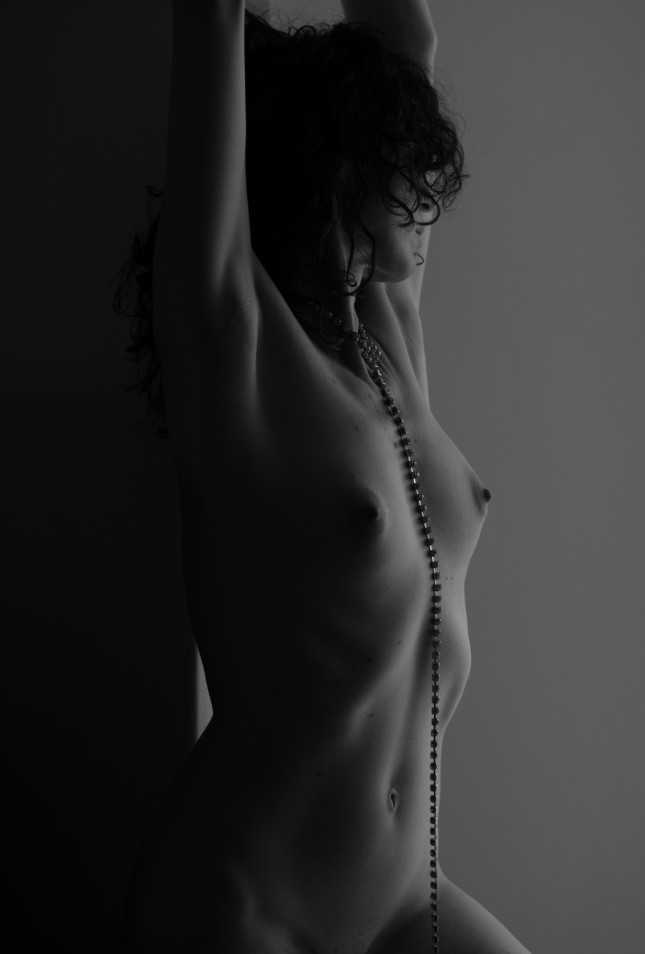 I've never lied.
I have never played a deceptive game about my dividing line.
It took scarcely a moment, at the most maybe two, before I knew in the pit of my stomach, in the marrow of my bones, in the wet and hungry heat screaming between my legs, there would be no fooling either one of us.
From our very beginning, from the utterance and the brilliance of the first few words growled from your lips with a ravenous possession, I knew you couldn't – you shouldn't – be duped into believing your seductive eroticism inspires anything but the craving for your irrational and urgent passion, the craving for the destruction of the line between my want and need.
Because with you, that line is fine.
Most days, it is nothing more than a delicate chain, a series of tantalisingly fragile links you could easily crush and destroy, even as you wind it – and me – with measure and precision around your finger, place us gently into your palm, reducing the space between your clothed form and my nakedness, between my breath and yours, between the rough kiss and the hollow of hips, between this melting softness and your raw hardness, between the woman of wanton strength and the submissive crying out to pleasure you on her knees.