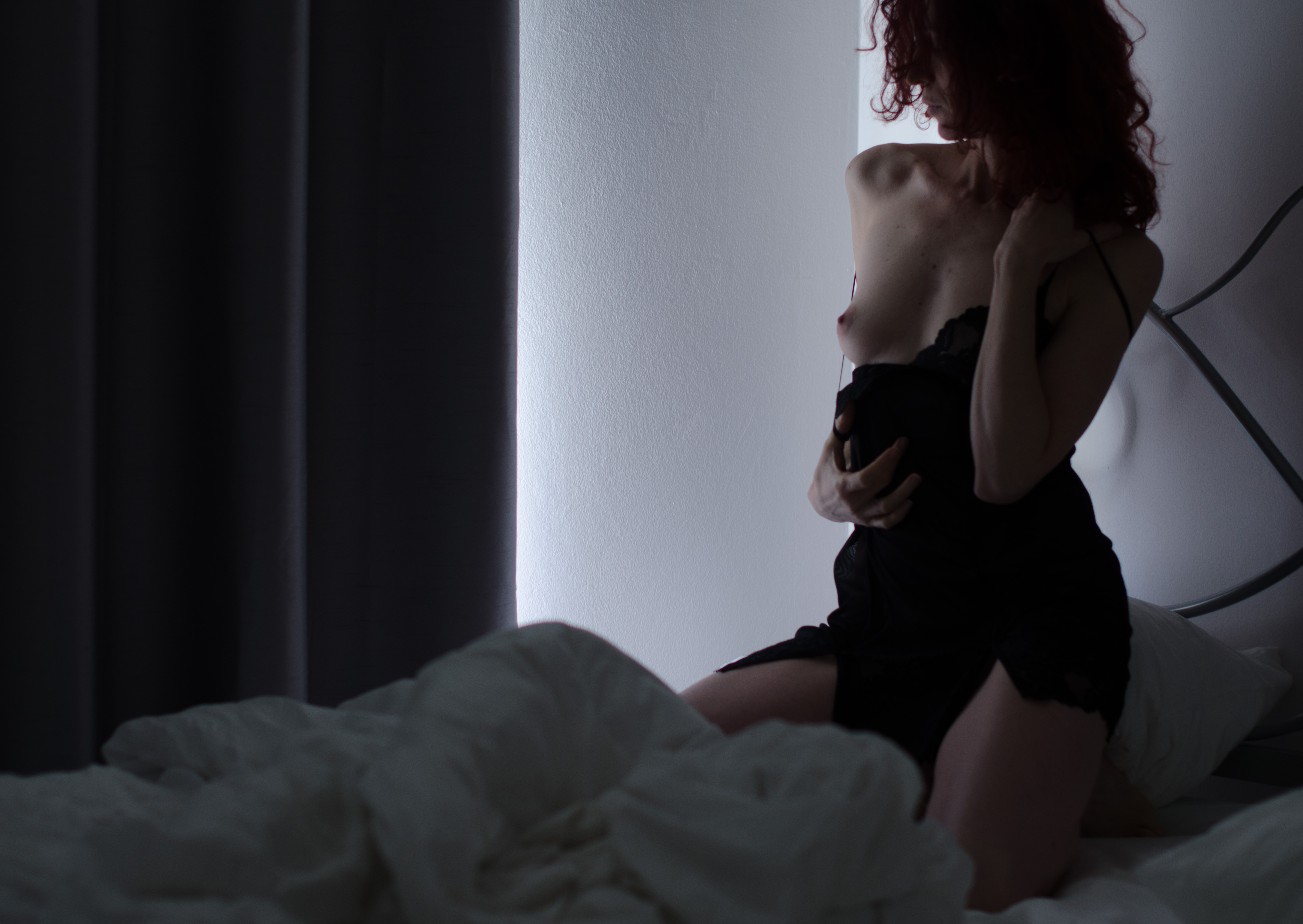 "Think of my cock, deep, pulsing nakedly, marking you."
Do you know or even sense that I can think of little else?
Can you feel the way my body aches at the mere suggestion of your naked flesh, nothing between us, the promise of our fusion, the primal hunger for your seed filling my cunt, dripping from my womb, streaked hotly across my lips and tongue and blushing skin?
Do you know or even sense how I crave you and this possession as no other?
Can you see the need that wrenches me from the peace of my sleep and dreaming, forcing me to prematurely greet the day, spreading my thighs, arching my back, leading my hands to impatiently and crudely tug at the satins, the silks, the laces, my bare need exposed, my luscious sex gaping, desperate for the completing thrust of your hard, thick cock?
Do you know or even sense that this one thought, these nine words, have overtaken my erotic imagination and yearning so absolutely?